infant adoption stories
Real families share how their dreams of parenthood came true.
View All

»
100% FREE APPLICATION
Since we only work with a limited number of families at a time, not everyone is accepted into our program and we believe you should not have to pay for us to review your application.
Get Started
Specializing in Domestic Newborn Adoptions for the LGBT Community
Thank you for your interest in LifeLong Adoptions! As a premier adoption service, we strive to provide prospective adoptive parents and birthparents with the utmost care, support, and understanding through the entire adoption process. Our dedicated staff has over 20 years of experience and many of us are adoptive parents ourselves, so we know first-hand the sensitivity and ultimate joy of the adoption journey.
If you are hoping to adopt a baby, we would love to help make your dreams of parenthood a reality. Though we specialize in LGBT adoption, we are proud to accept applications from any type of family. Our strategic marketing and advertising services will provide you with a level of exposure well beyond the capabilities of a traditional adoption agency,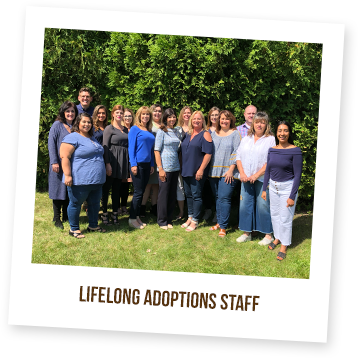 giving you the greatest chances for getting chosen by a birthparent and having a successful adoption.
If you are facing an unplanned pregnancy and considering adoption, we understand that making the decision to place your baby for adoption is not easy. We have helped connect hundreds of birthparents with loving, adoptive parents and are always honored to see the beautiful miracle of adoption unfold. In fact, we consider adoption the most selfless act of love a mother can give.
If you're interested in learning more about placing your baby for adoption, please don't hesitate to reach out to us anytime, day or night. Our coordinators will be happy to answer your questions, discuss your options, and help you decide whether adoption is the right choice for you and your baby.
Thank you for considering LifeLong Adoptions for your adoption journey! We look forward to the honor of working with you.